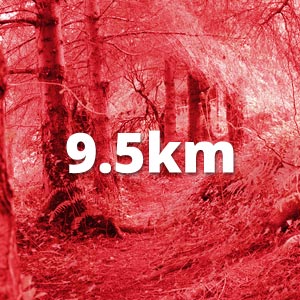 This trail starts at the arboretum in the village of Broadford. If you have time, visit the arboretum which was formally a limestone quarry now planted with native Irish trees and shrubs. Follow the red arrows through the village.
This looped trail covers a variety of terrain from quiet country roads, tree lined laneways, and farmland. As you progress through this walk, you will have spectacular views of Limerick and on clear days the Shannon Estuary can be seen in the distance. You will be walking through a lovely wooded path beside the glen that this walk is named after.
You will descend through a farm crossing through fields and over stiles. This is a working farm so please ensure gates are kept closed. The trail will eventually bring you to the historical site of Killagholehane church where there is a story board detailing the history and unique folklore of the area.
The walk ends back in the car park in the village of Broadford.
Difficulty – Moderate
This trail has some climbs and in places an uneven surface where the going is rough underfoot with some obstacles such as protruding roots, rocks etc. The route is appropriate for people with a moderate level of fitness and some walking experience. Specific outdoor walking footwear and clothing is recommended.